Wooden Hummingbird House-Gift For Nature Lovers 🔥SALE 50% OFF🔥
Can Add A Summer Atmosphere!!!
Can be used in gardens, balconies, porches, tree trunks, and can also be hung in offices or wherever you want to hang outside or indoor.
FEATURE
It can attract hummingbirds and can also be used as a beautiful garden decoration.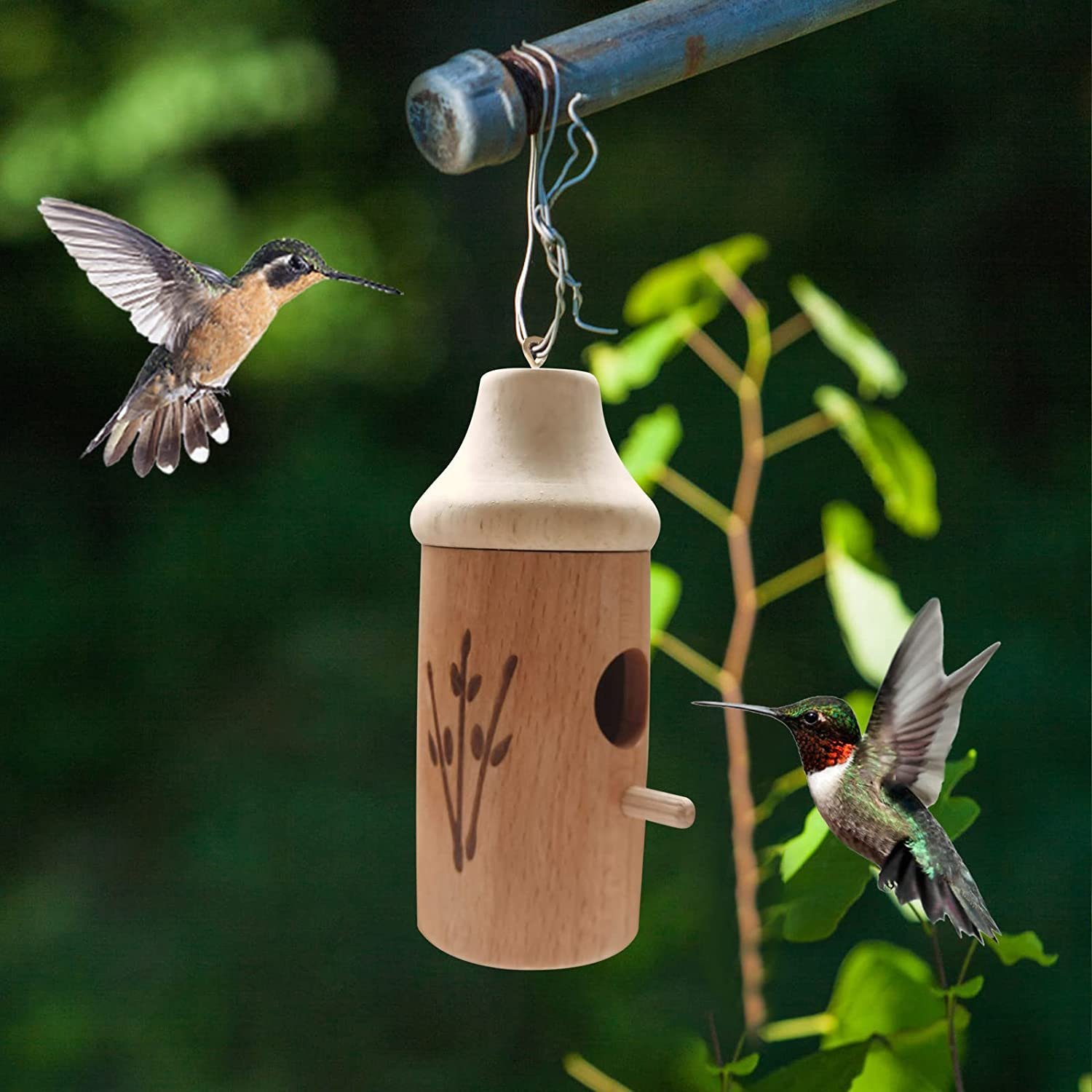 Hummingbirds can flap their wings 15 to 80 times per second and need to eat once every 10 minutes.
Each hummingbird house has its own personality and no two are alike. Shapes and styles may vary. Approximately 4.5" tall x 2" wide.
Polished and buffed in an environmentally friendly way, so don't worry about it hurting the hummingbirds!
The top is equipped with a metal ring, which is easy to hang, and the overall shape does not need to be reassembled at all.

SPECIFICATION
Handmade
Materials: Solid Wood (Available in Cherry, Maple and Oak.)
Size: 6 x 2 inches
PACKAGE INCLUDE
1 * Wooden Hummingbird House-Gift For Nature Lovers
BUY NOW!!!