Hollywood Style Led Vanity Mirror Lights Kit With Dimmer
For women and girls, having such a make-up mirror is their own dream.

Why stars must use such a make-up mirror to makeup?

Light projection in the face of the light enough, will not form a shadow, on the makeup to ensure uniform color. And you can use the mirror to makeup in the dark condition.
The Hollywood makeup mirror choose the light closing to the light of the day, to better grasp the degree of shade.
FEATURE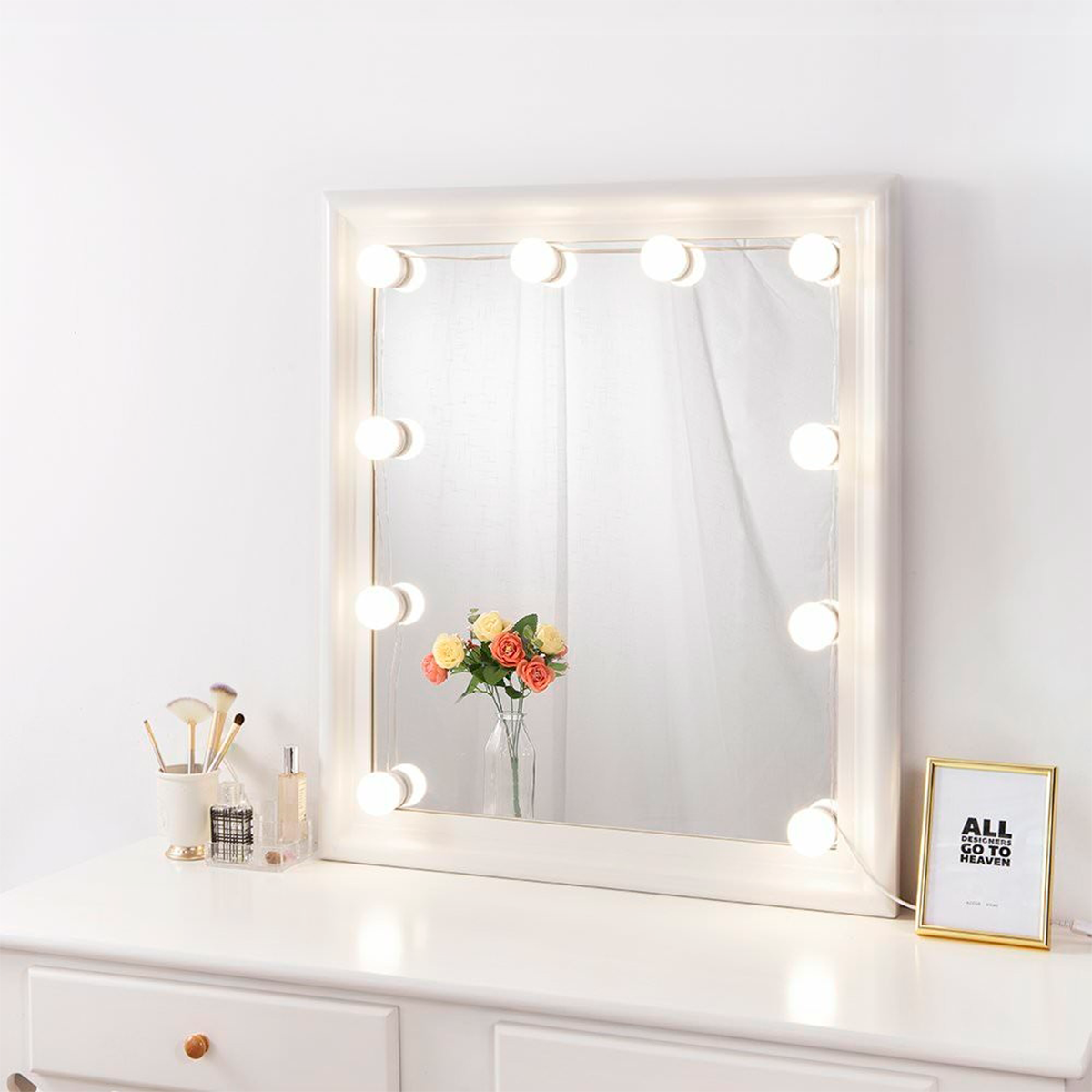 If you want to have a professional exquisite makeup, in addition to make-up techniques, vanity light is essential. (Mirror Not Include)
4000k light which be recommended by professional makeup artist let you don't worry about the the color difference for your makeup any more.
The length of the vanity light also can be adjusted for your need. The length between the two bulbs can be adjusted freely.
The brightness of light can be adjusted with smart touch dimmer. So you don't need to worry about the light too bright or too dark.
It is soft and not dazzling, so your eyes won't be hurt and it's no problem to makeup for a long time.
Easy installation will be let you get your dream mirror with a few minutes. ( Can't change the bulbs alone)
SPECIFICATION
Material: LED
Bulb quantity: 8 / 10 / 14 bulbs
Watt: 3W per bulb
Bulb kelvin: 4000K ( daylight glow )
Total Length: 11.53ft / 16.4ft ( Not include the adapter and dimmer)
Packaged included:
1 x Hollywood LED ligth kit
1 x smart touch dimmer
1 x high quality adapter
1 x instruction manual


(Mirror Not Included)