👓Premium Adjustable LensGlasses 🔥50% OFF NOW!🔥
Premium Adjustable LensGlasses
No need to spend expensive trips to optometrists anymore!
It could be your myopia glasses, and even acting as a pair of reading glasses! No more big expenses!
FEATURE
You can customize for crystal clear 20/20 vision in seconds. See up close, far away, extremely close, middle distances, any distance.
Continuously adjustable magnification for a clearer vision. No prescription needed beforehand.
Impact-resistant lenses withstand all drops and accidental force.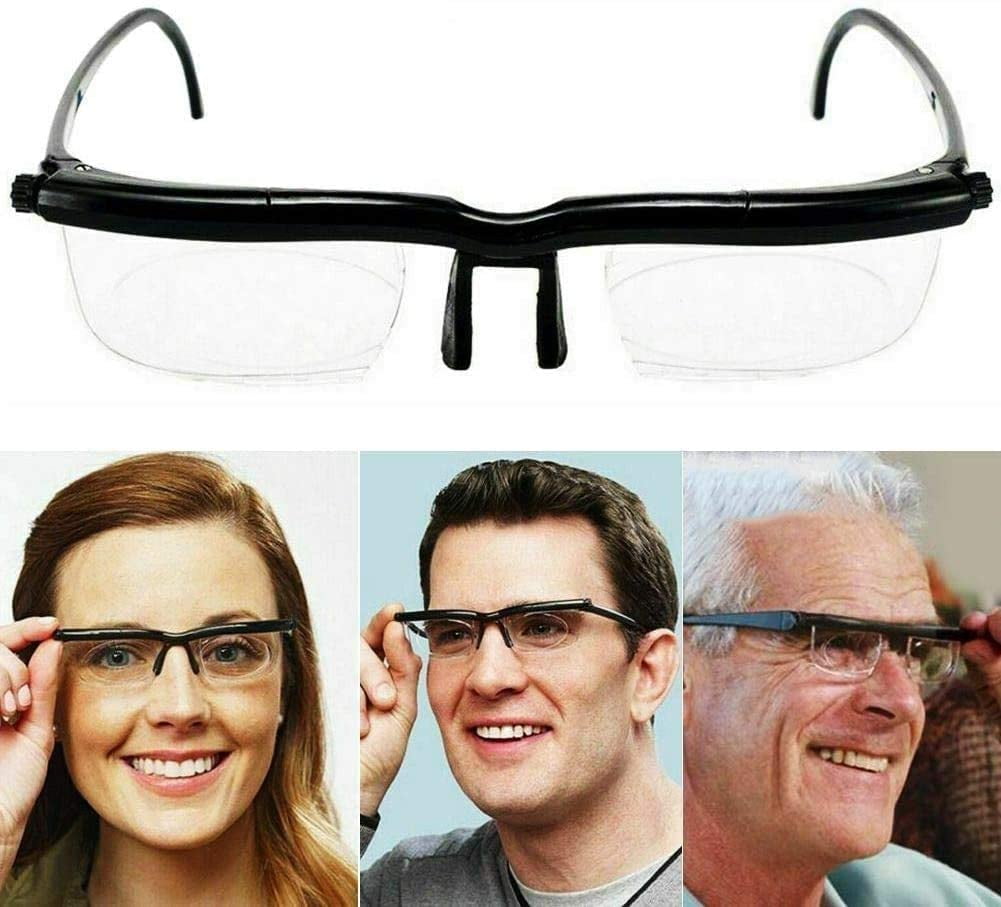 Polycarbonate frame flexibly fits heads of all sizes.
The only pair you'll need for most activities! Give you crystal clear vision whenever you're driving, reading a book, watching TV, or more!
20/20 vision, fully adjustable (-6D to +3D)
DIRECTION
Cover one eye then adjust the dial

on the opposite side (the eye with visibility)
E.g. Cover left the eye, adjust the right lens dial. The cover right eye, adjust left lens dial.
Do adjustments on both lenses one at a time
If vision is still slightly blurry, you can repeat step 3 as necessary.
SPECIFICATION
Magnification: -6D/+3D
Temple Length: 5.3in / 13.5cm
Frame Width: 5.4in / 13.8cm
Size: 5 x 1.4in / 126 x 35mm
PACKAGE INCLUDE



GET YOURS NOW!