Dual Pressure Point Massager 🔥FREE SHIPPING🔥
It massages, squeezes, and kneads away all tensions and pain.
This is a unique handheld manual massager that allows full control of pressure to target specific pain areas in the body.
FEATURE
✅ TARGETED PAIN RELIEF
The massager relieves pain by applying direct pressure and massaging your trigger points at your neck and shoulders.
It massages, squeezes, and kneads away all tensions and pain.
✅ BOOSTS BLOOD FLOW AND CIRCULATION
It increases blood circulation and alleviates sore muscles. It also relieves tension, fatigue, neck stiffness, and neck pain.
It even promotes healing for sprains, migraines and tension headaches.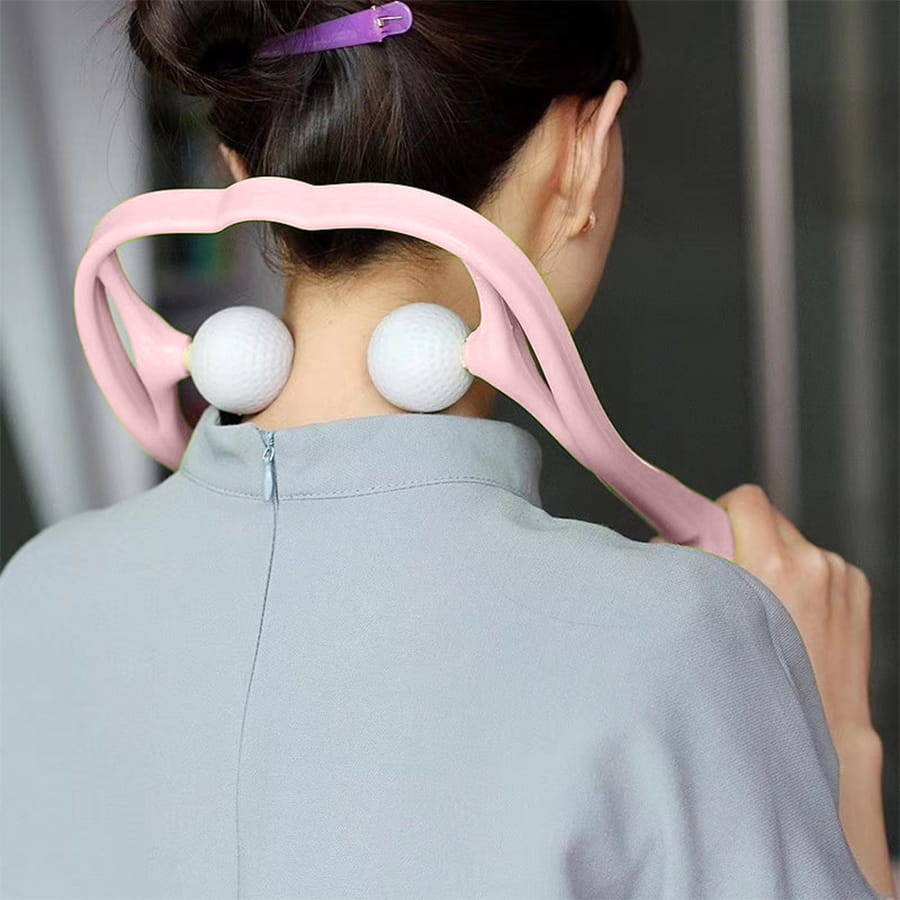 ✅ CUSTOMIZED MASSAGE INTENSITY
By utilizing the convenient and ergonomic handles, you can fully control every aspect of your massage treatment, thus achieving unparalleled results.
Control the pace, direction, and intensity. Feel refreshed and relaxed after just five minutes of treatment.
✅ CONVENIENT AND PORTABLE
With this massager, you can give yourself a vigorous and deep massage at home, in your office or school, or while being on the road.
Slender and lightweight, you can easily stow it away in your bag, suitcase, knapsack, glove box, drawers, etc. For easy storage.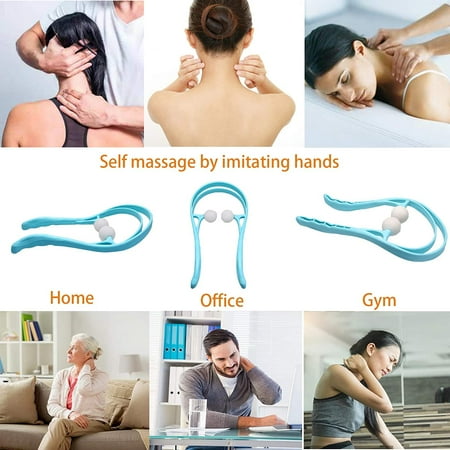 SPECIFICATION
Material: PP TPR
Weight: 274g
Size: 13.77 x 7.48 x 2.75in / 35 x 19 x 7cm
PACKAGE INCLUDE
1 * Dual Pressure Point Massager
GET YOURS NOW!